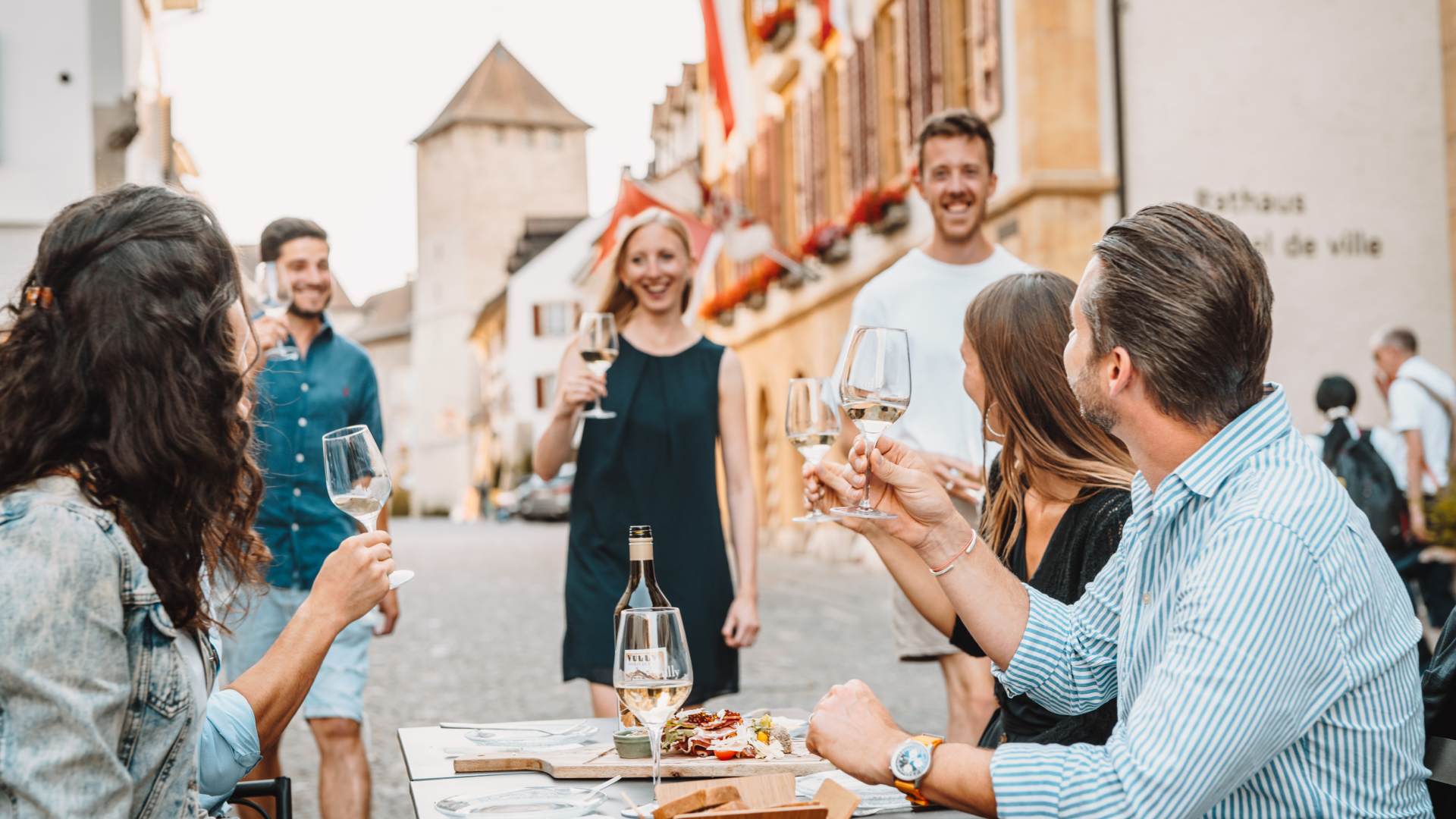 As part of the cantonal project " Organic Vegetables Seeland", Murten Tourism has the good fortune to be able to take over the tourism part. The first event in connection with the launch of this new tourism project will take place on 23 and 24 September 2022 under the name "Bio-Genuss im Stedtli" ("Organic delights in Murten").
During a culinary stroll through the old town of Murten, you will have the opportunity to taste eight different vegetarian dishes prepared by top regional chefs – accompanied by organically produced wines from Vully. The culinary discovery journey will take place on two evenings from 5.30 pm to 11.00 pm each.
We look forward to welcoming you in autumn and invite you already now to secure your place at the event "Organic delights in Murten". On our Vegetables and Tourism page you will also find other exciting offers around local vegetables and agriculture.