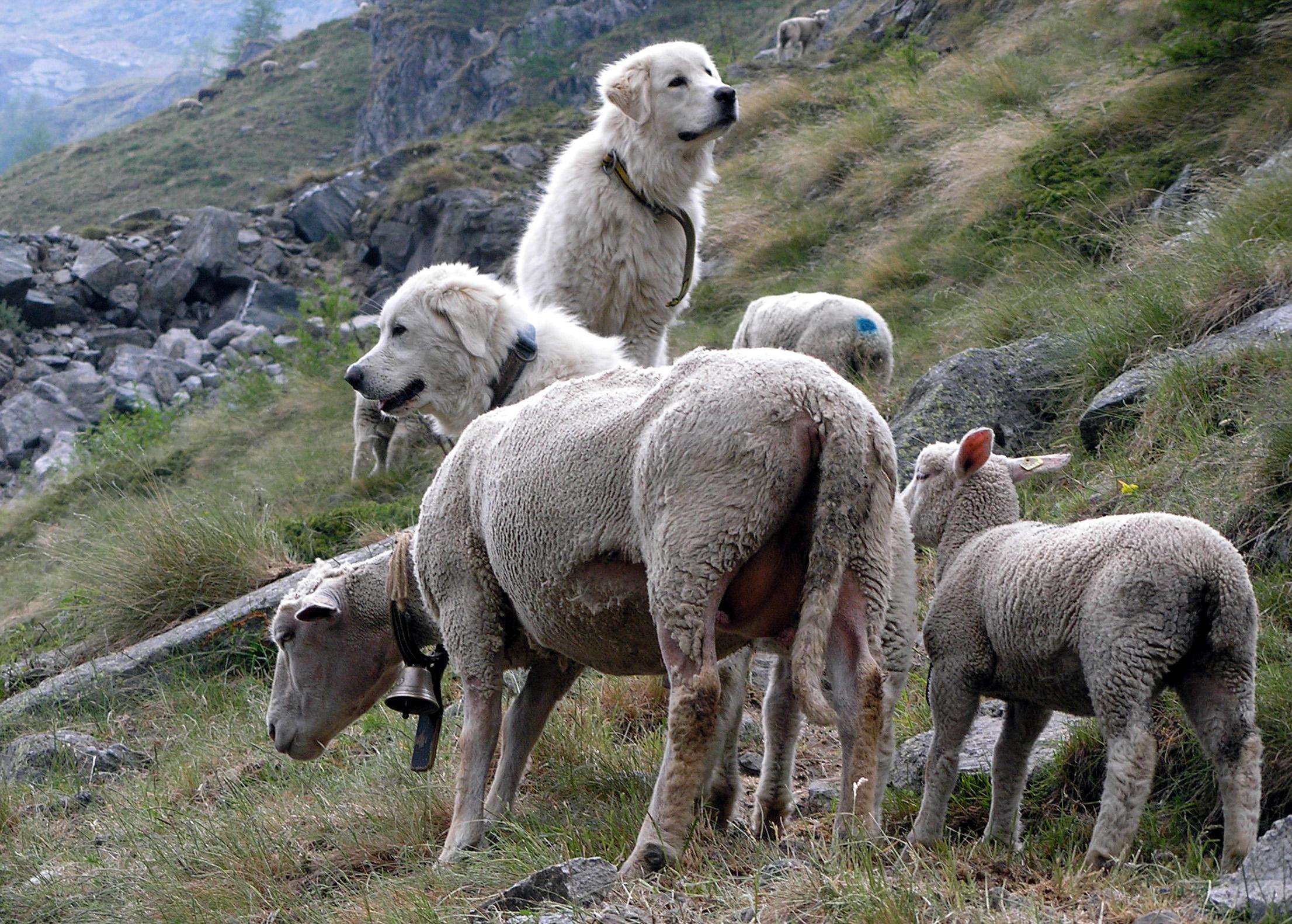 From 1 to 6 May 2023, operational readiness checks for guard dogs will be carried out on Alp Aettenberg and Alp Chänel Gantrisch.
These are young dogs that do not pose a danger to humans, but can still be impressive. In the event of an encounter with guard dogs, you should walk around the group, remain calm, remain neutral (do not threaten or treat the dogs in a friendly manner), get off your bike and, above all, avoid crossing a herd protected by guard dogs in the company of an assistance dog. If a guard dog barks at you while you are with its sheep, please give it enough time to calm down.
Herding dog signs will be posted on the access routes to the test site during the tests. If there is no board, it means that there is no readiness check on that alp at that time.