Take a bowl of fresh air!
The Lake Murten region offers a wide range of water sports activities. Whether windsurfing, wakeboarding or stand-up paddling – passionate leisure sports enthusiasts will get their money's worth here. Take advantage of the morning, for example, to visit the old town and ring walls of Murten or to have breakfast under the charming arcades of the old town. The afternoon invites you to enjoy the "dolce vita" on the lakeshore and take a dip in the cool water.
Visit the La Bise Noire water sports centre and explore the lake by kayak, SUP or surfboard. For an even more sporty and adrenaline-filled day, the Wakeboat Surf Club offers wakesurf sessions. Holiday atmosphere guaranteed!
Are you more in the mood for a relaxing cruise on the lake? The Lake Neuchâtel and Lake Morat Navigation Company offers a choice of round trips lasting several hours, including catering on board. A moment of relaxation with a magnificent view of Murten, the Vully wine-growing area and the Alps!
Sport & Activities
The beauty of the Lake Murten region can be experienced intensively from the water.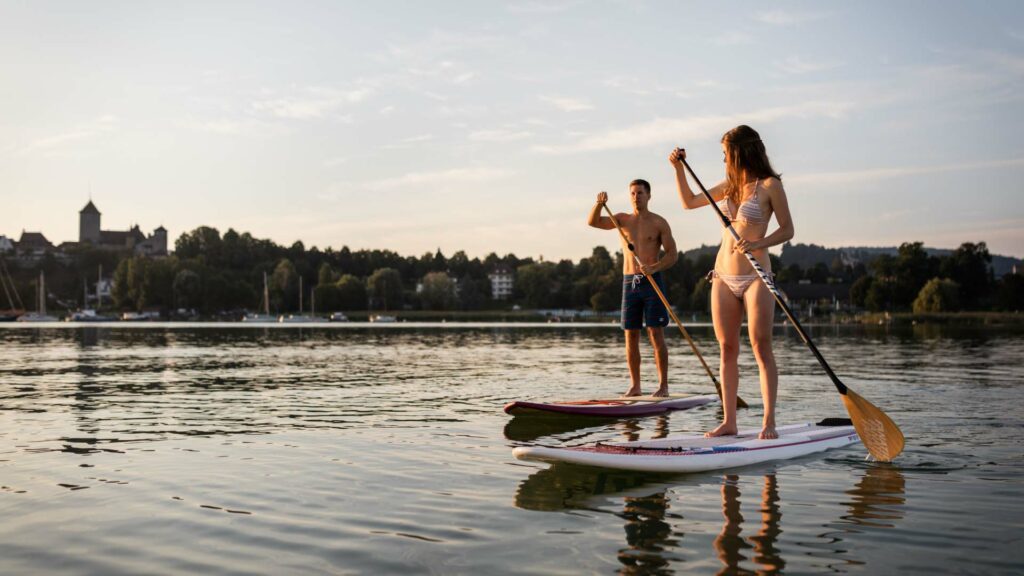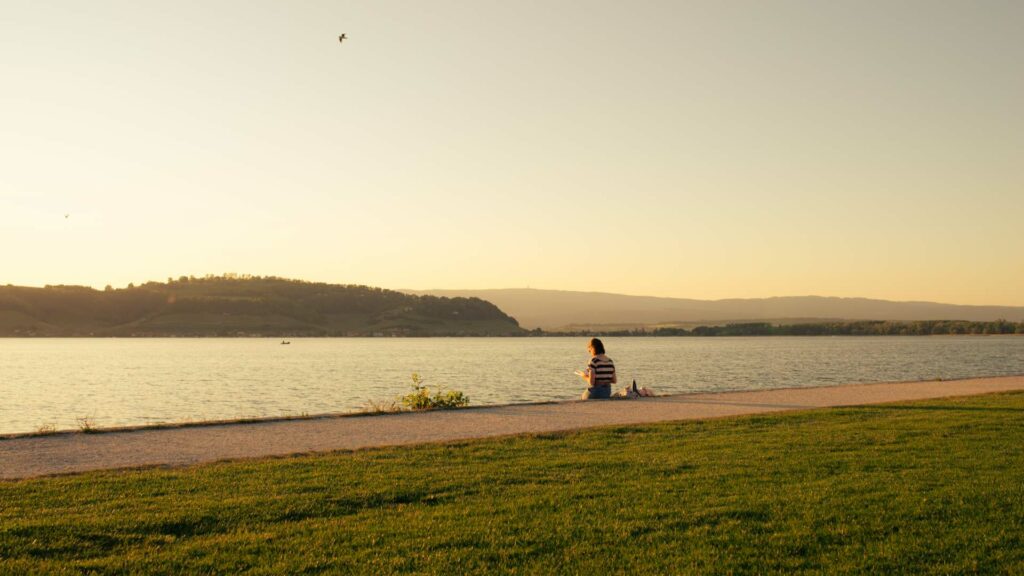 Beaches
There are numerous bathing opportunities around Lake Murten. Discover the Pantschau in Murten, the child-friendly beach in Môtier or the longest freshwater sandy beach in Europe in Salavaux.
Cruises
An excursion to Mont Vully or an afternoon in the cantonal capital of Neuchâtel? Embark on one of the LNM or BSG boats and explore the Lake Murten and the Three-Lakes Region!