Murten in the spotlight!
No matter what time of year: the charming town of Murten is always worth a visit – even in winter. Whether a visit to the Murten Light Festival or the mysterious tour "Circuit Secret" through the old town of Murten… In any case, you can expect a light spectacle that will amaze you!
In contrast to the summer with its lake and excursions by boat, the numerous hiking trails or many terraces that evoke a feeling of dolce vita, the winter season in the Lake Murten region was rather unspectacular before 2016. But since the Murten Light Festival illuminates the charming medieval town for 12 days each January in a colorful sea of lights full of splendor and also with the Circuit Secret over 8 months a mysterious and magical light tour through six unusual rooms is offered, you better not miss Murten in winter. Let yourself be enchanted by a colorful world full of lights and dreams!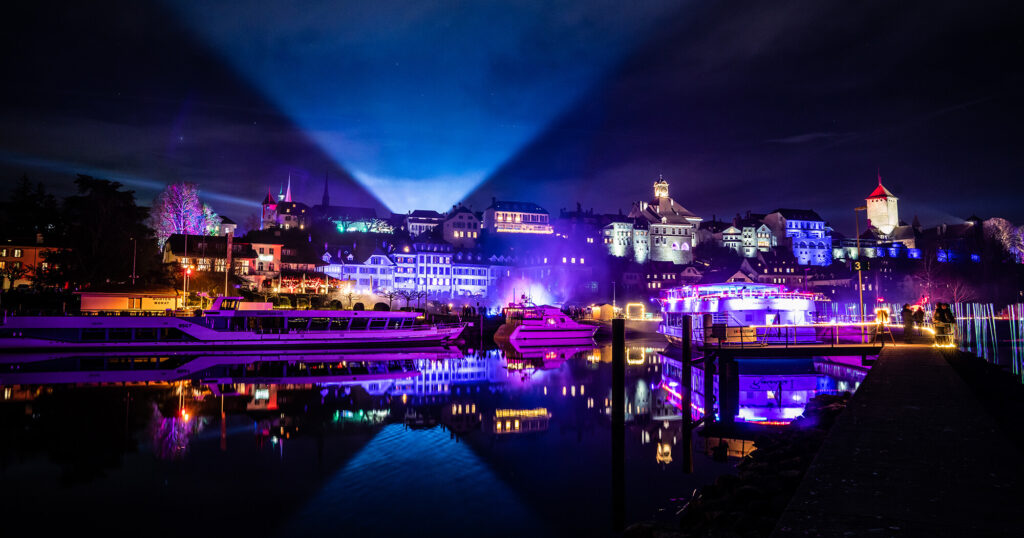 Experience Murte in winter
What can you discover during your stay in Murten in the winter season? Let the city in the heart of light inspire you…