Stage in Romont – 2000km up to Santiago de Compostela
For centuries pilgrims of St James way coming from Central and Eastern Europe go through our medieval town. Romont wishes all of them "buen camino" and "Ultreïa" !
The way of St James is part of the town of Romont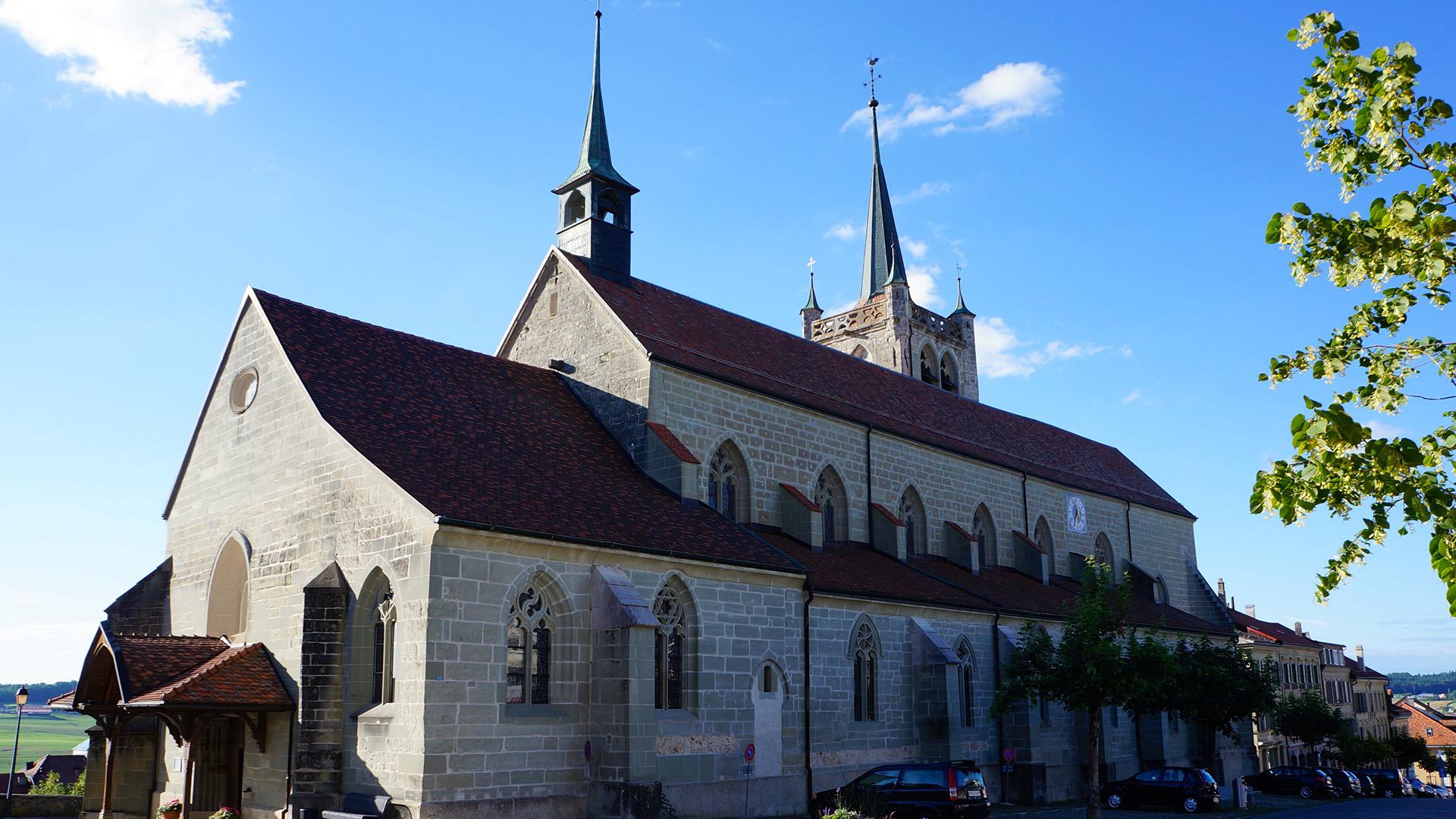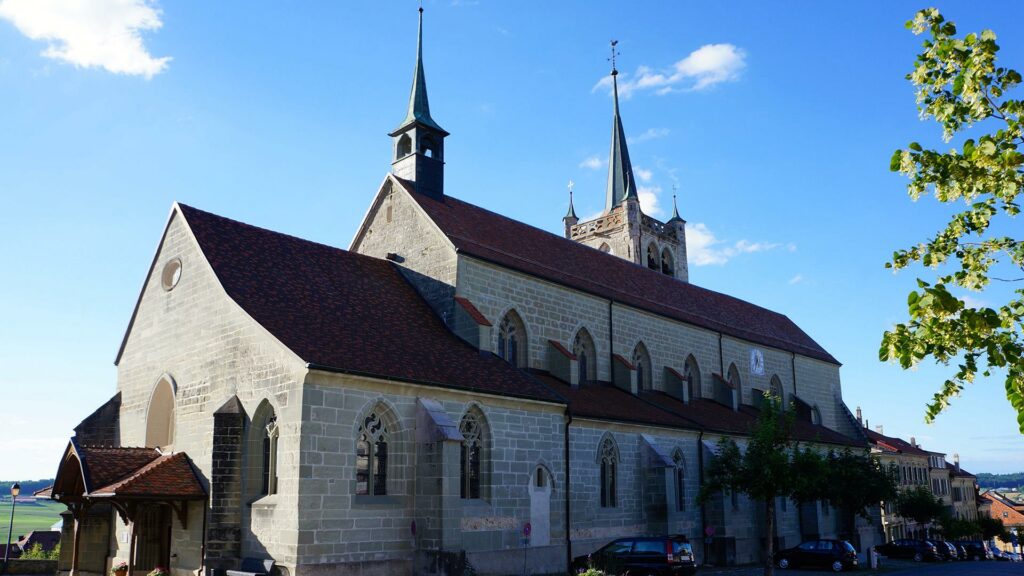 The Collegiate "Notre-Dame de l'Assomption"
St James de Compostela is represented in the Collegiate church on a stall and a stained glass of Alexander Cingria.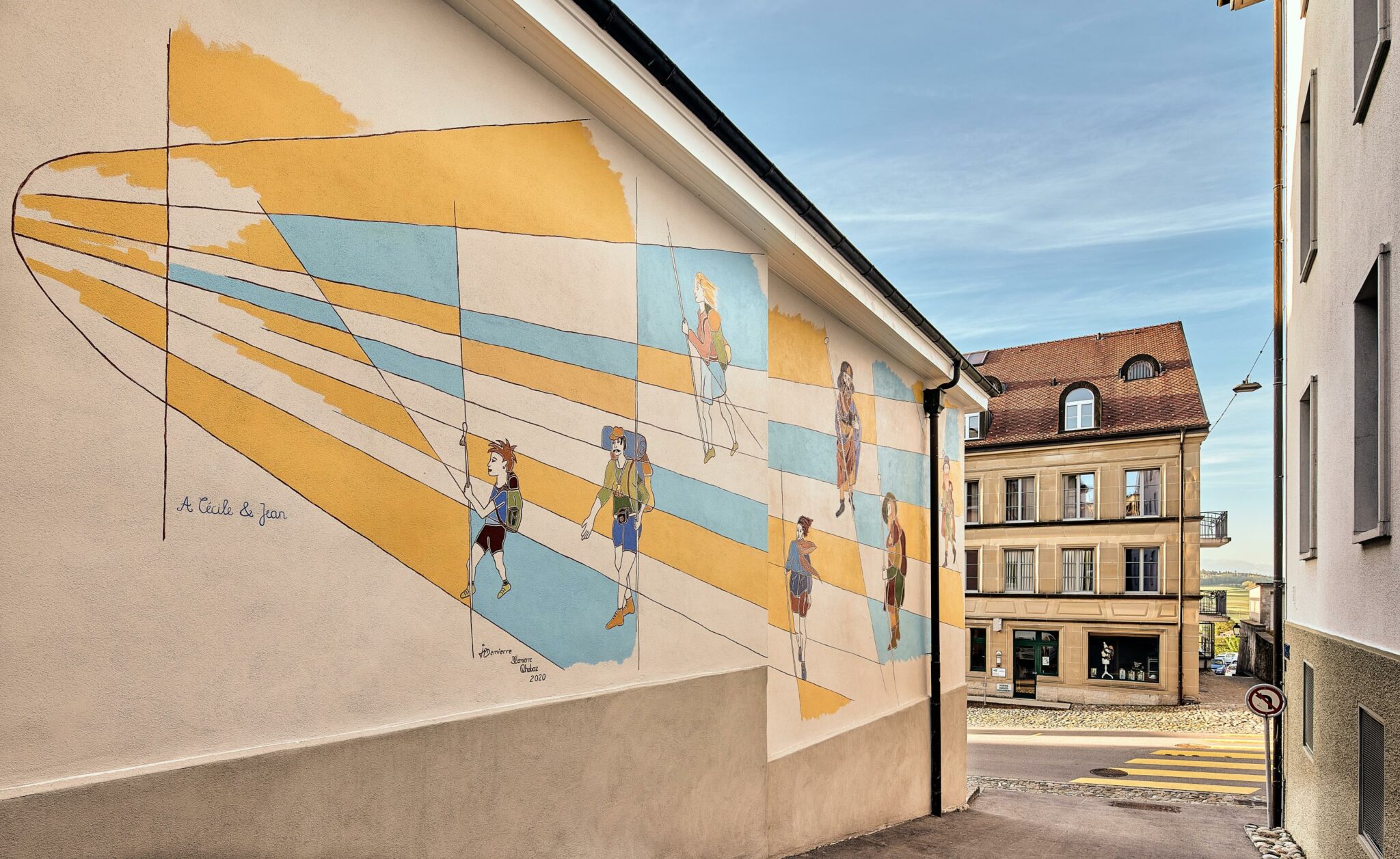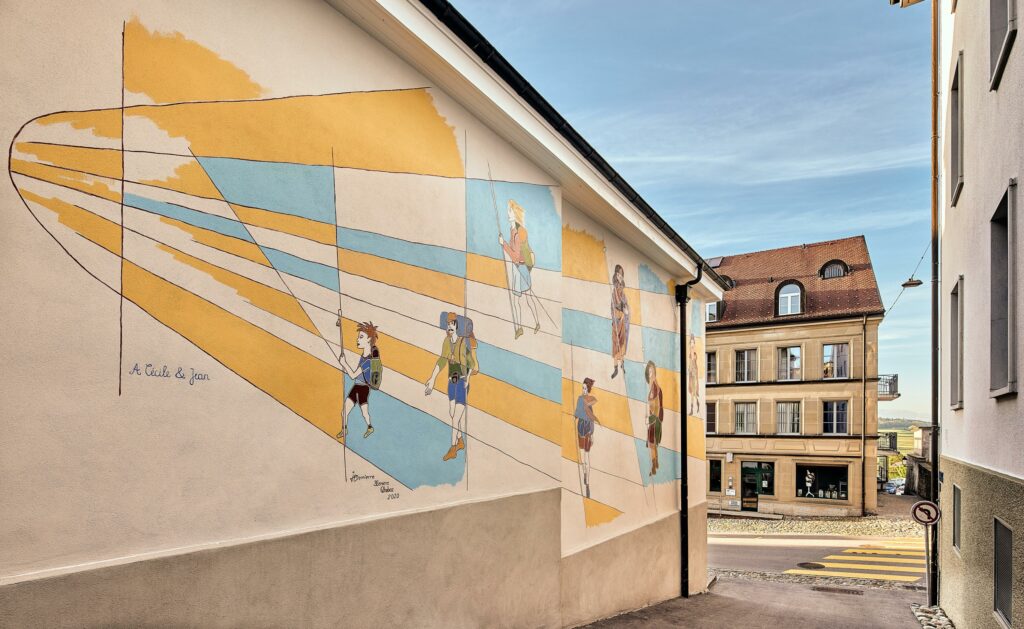 The "Place Saint-Jacques"
A statue of St James of Compostella is visible on the Place Saint-Jacques (Place de la Poste) and a new fresco by the local artist Jean-Pierre Demierre light up the Ruelle Saint-Jacques.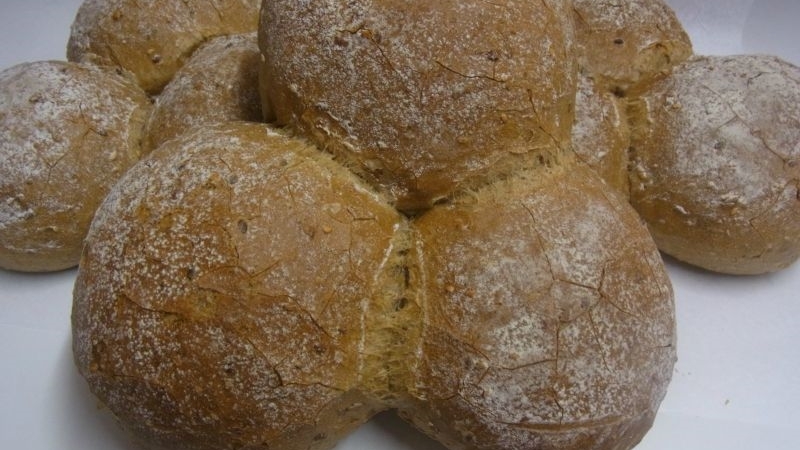 The pilgrim bread
The pilgrim bread, which is easy to share and very nutritive, is available in the bakeries of the city and the region.
Routes around Romont