Spring in the Lake Murten region offers a wide range of varied activities that are ideal for exploring the scenic area. Let yourself be inspired and experience an exciting and unforgettable spring day in the Lake Murten region!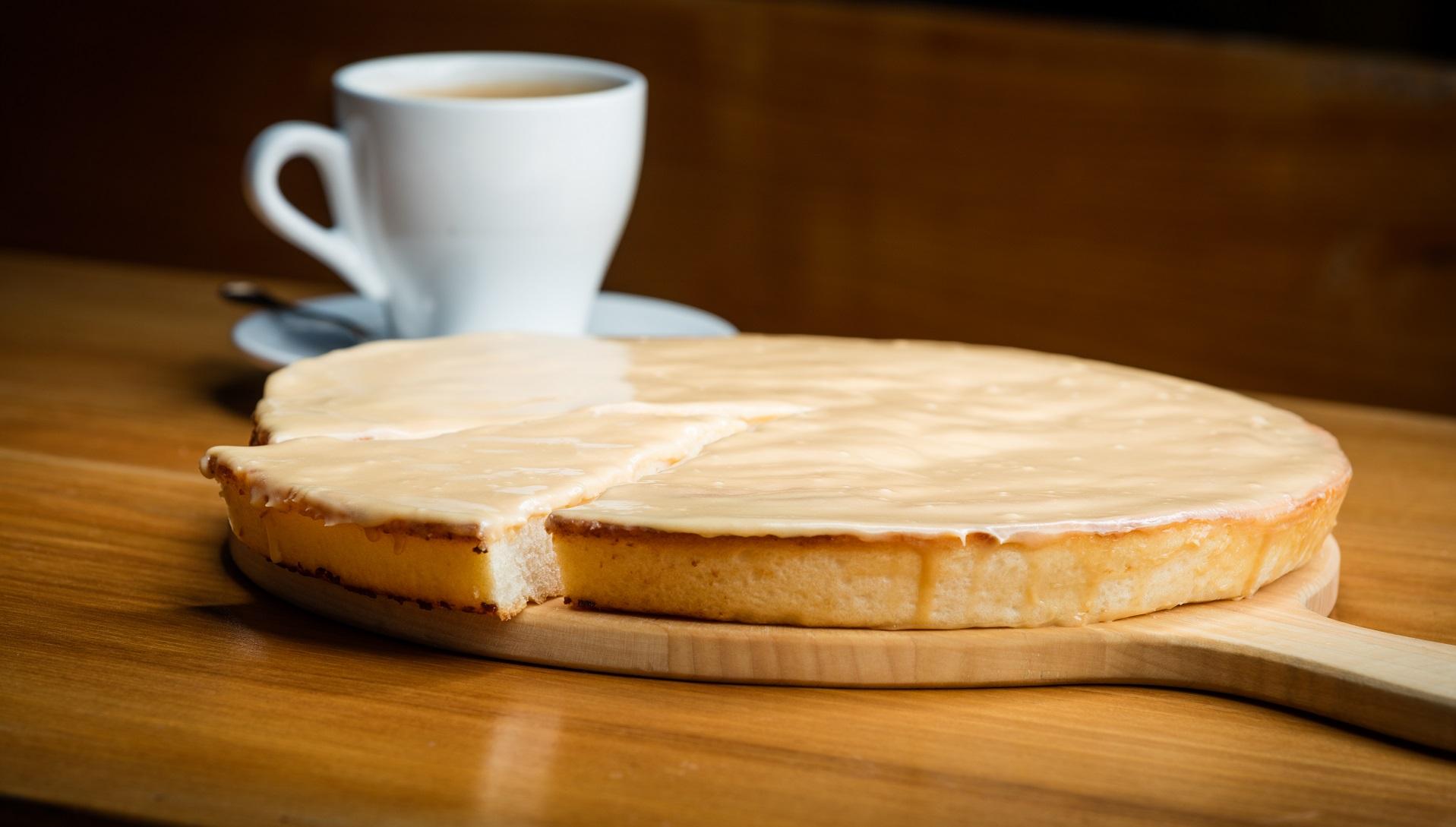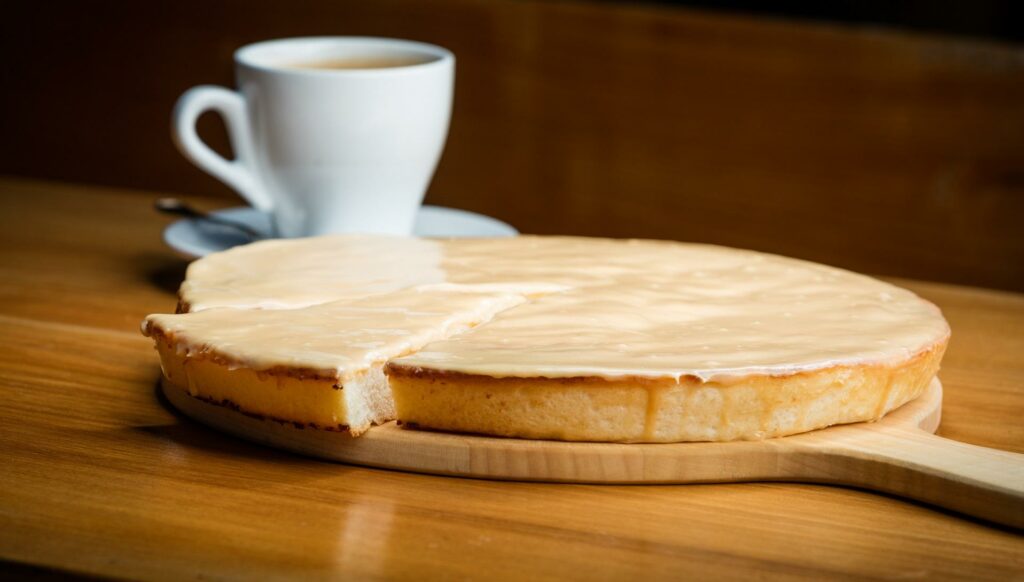 10:30
Kick-off with a sweet treat
Have you tried it yet? The Nidelkuchen at the Aebersold bakery in the heart of Murten's old town, which is famous beyond the cantonal borders, is definitely worth a taste.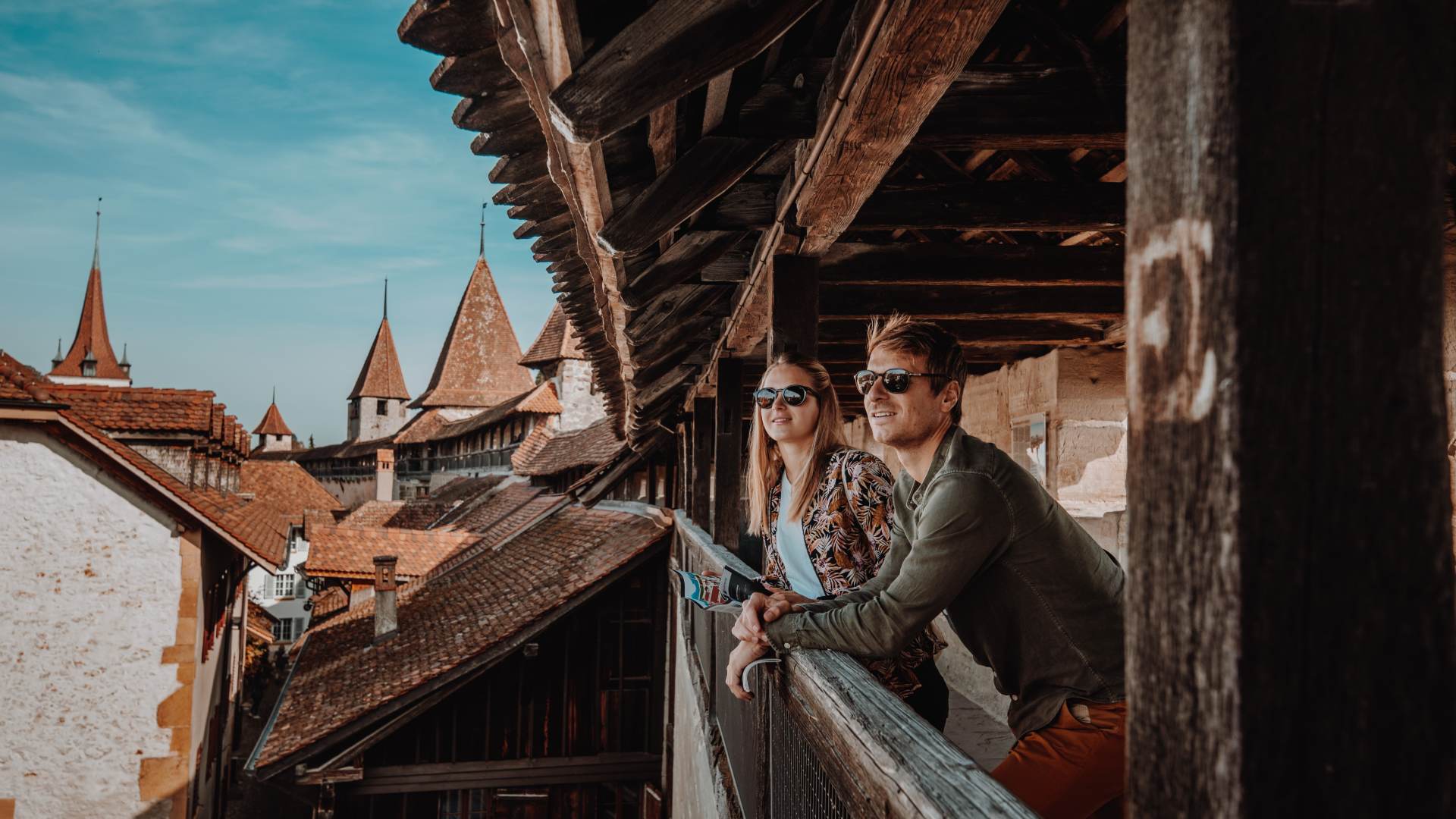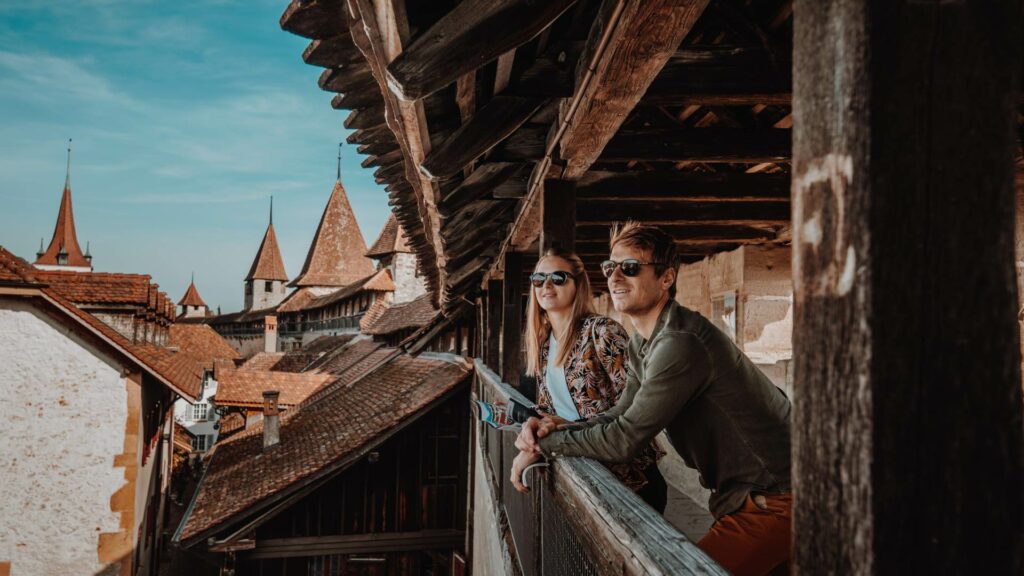 10:45
A piece of history
Hidden behind the German Church, a staircase leads up to the well-preserved town wall – once the scene of the great Battle of Murten in 1476. From there, enjoy a fantastic view over the roofs of the old town and across the lake to Mont Vully and the Jura.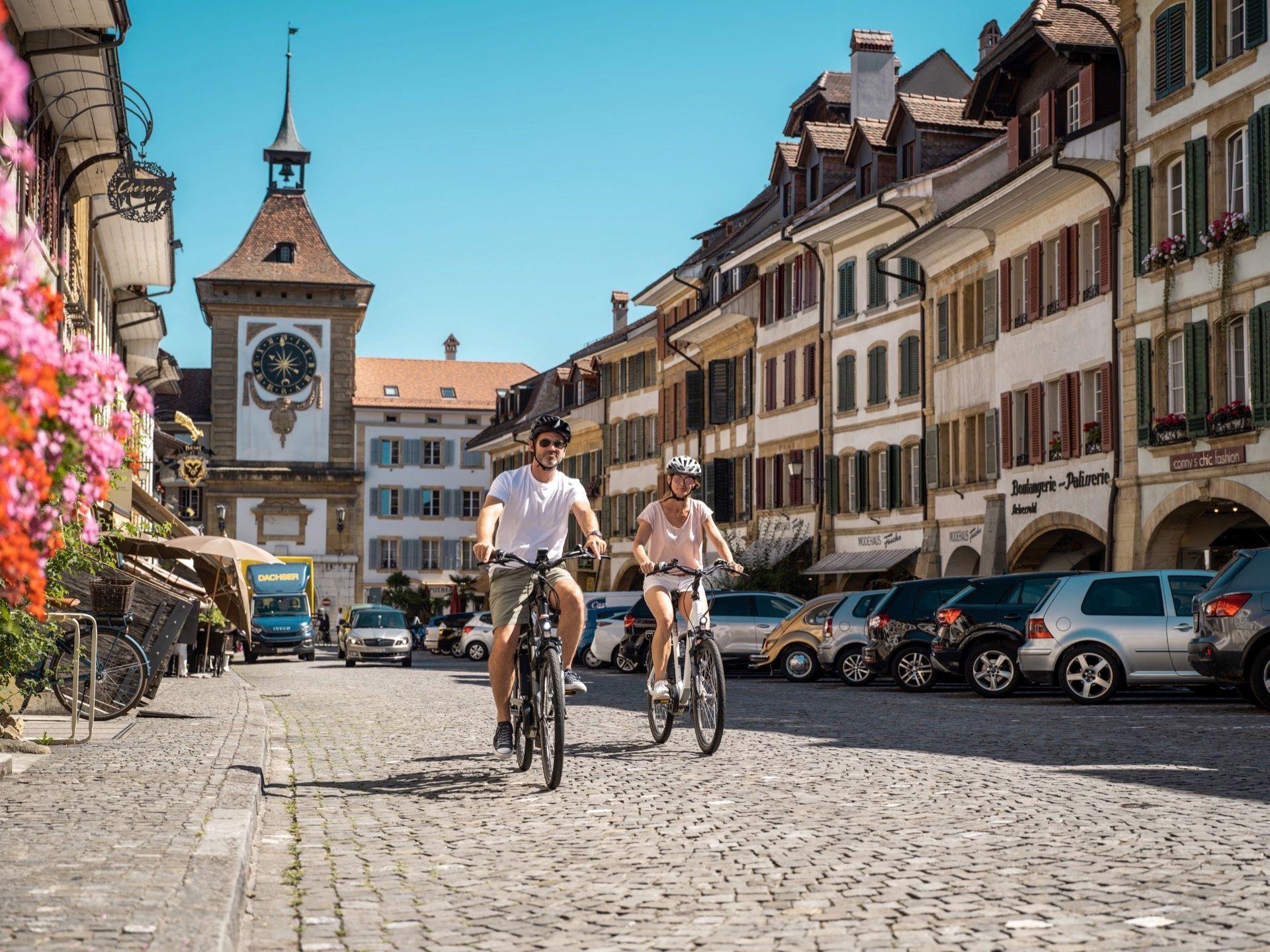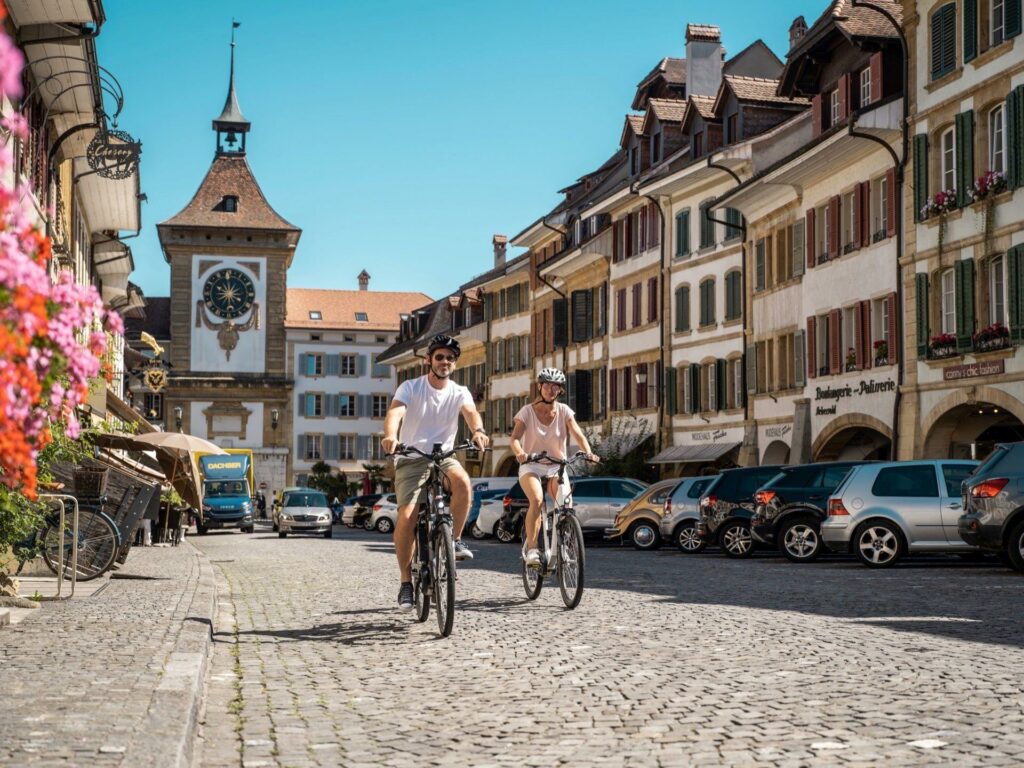 11:15
On the pedals, ready, go!
Probably the most beautiful way to discover the region around Lake Murten and get to know its diverse culture is by bike.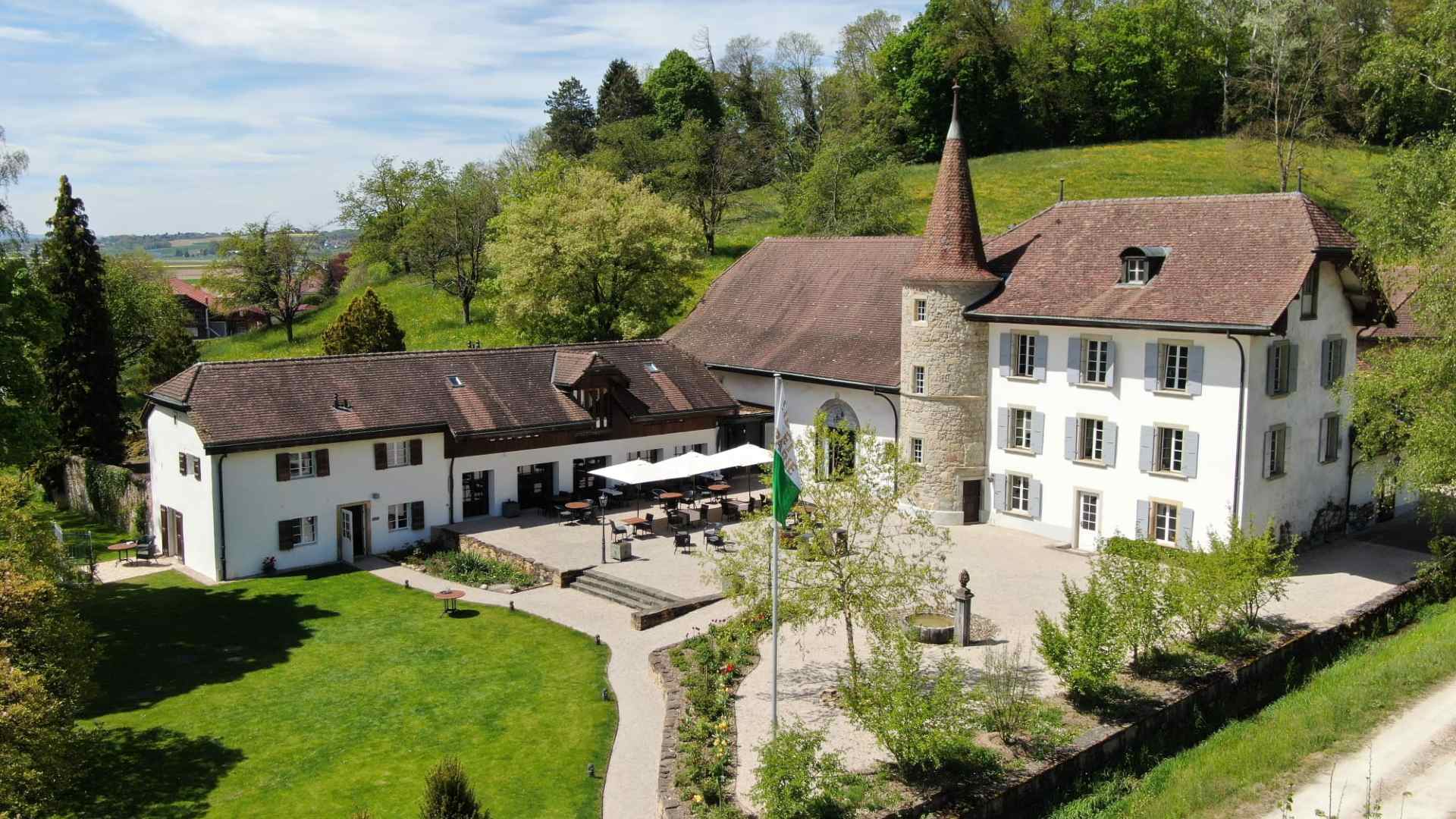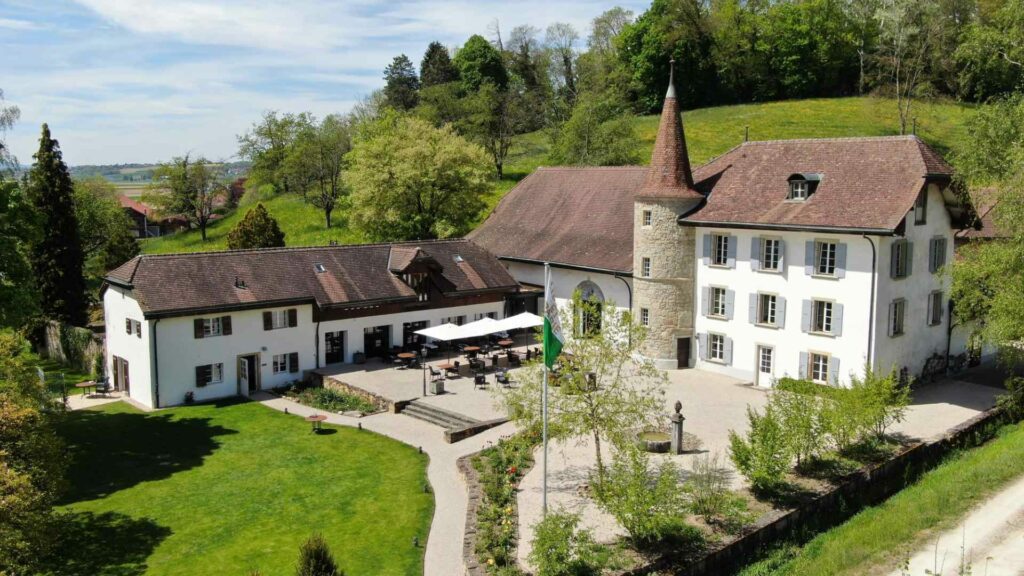 12:00
Take a break!
Do you want to take a little break and relax on a sunny terrace? Combine your lunch with an aperitif on the magnificent terrace of Château Salavaux, adjacent to the 16th century building. If you prefer to continue on your way, try the perch fillets at the Restaurant du Port in Môtier.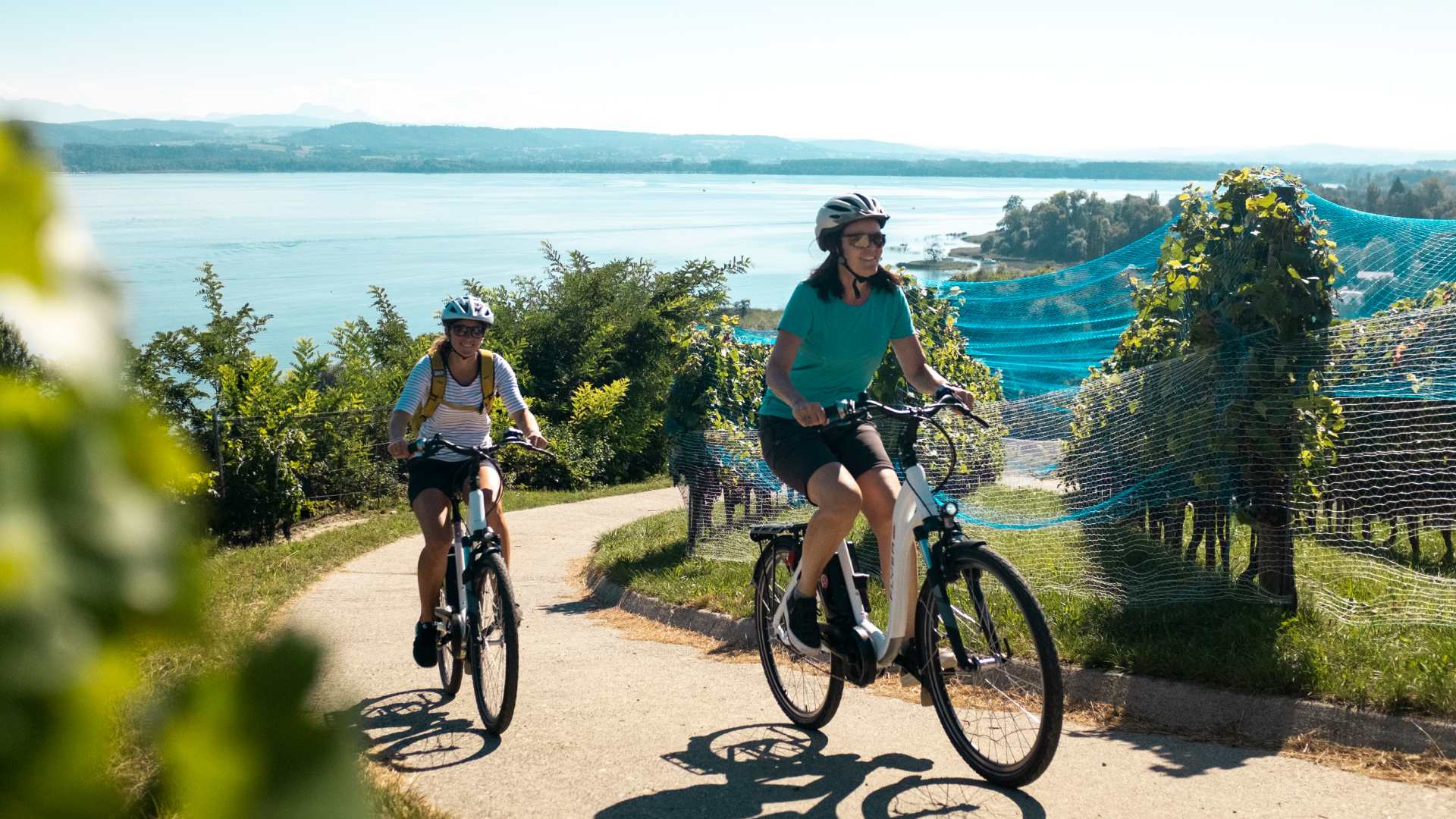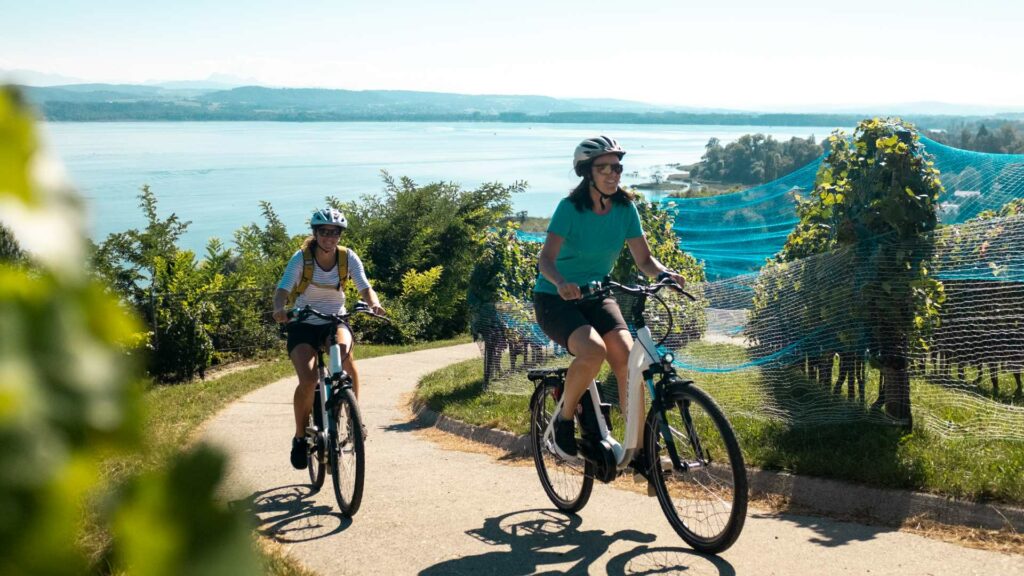 14:00
It goes high up…
Well refreshed, you continue your bike tour and begin the climb up Mont Vully, which at 653m is the highest elevation in the Lake Murten region. The sporting challenge is rewarded with a magnificent view of the lake and the Alps.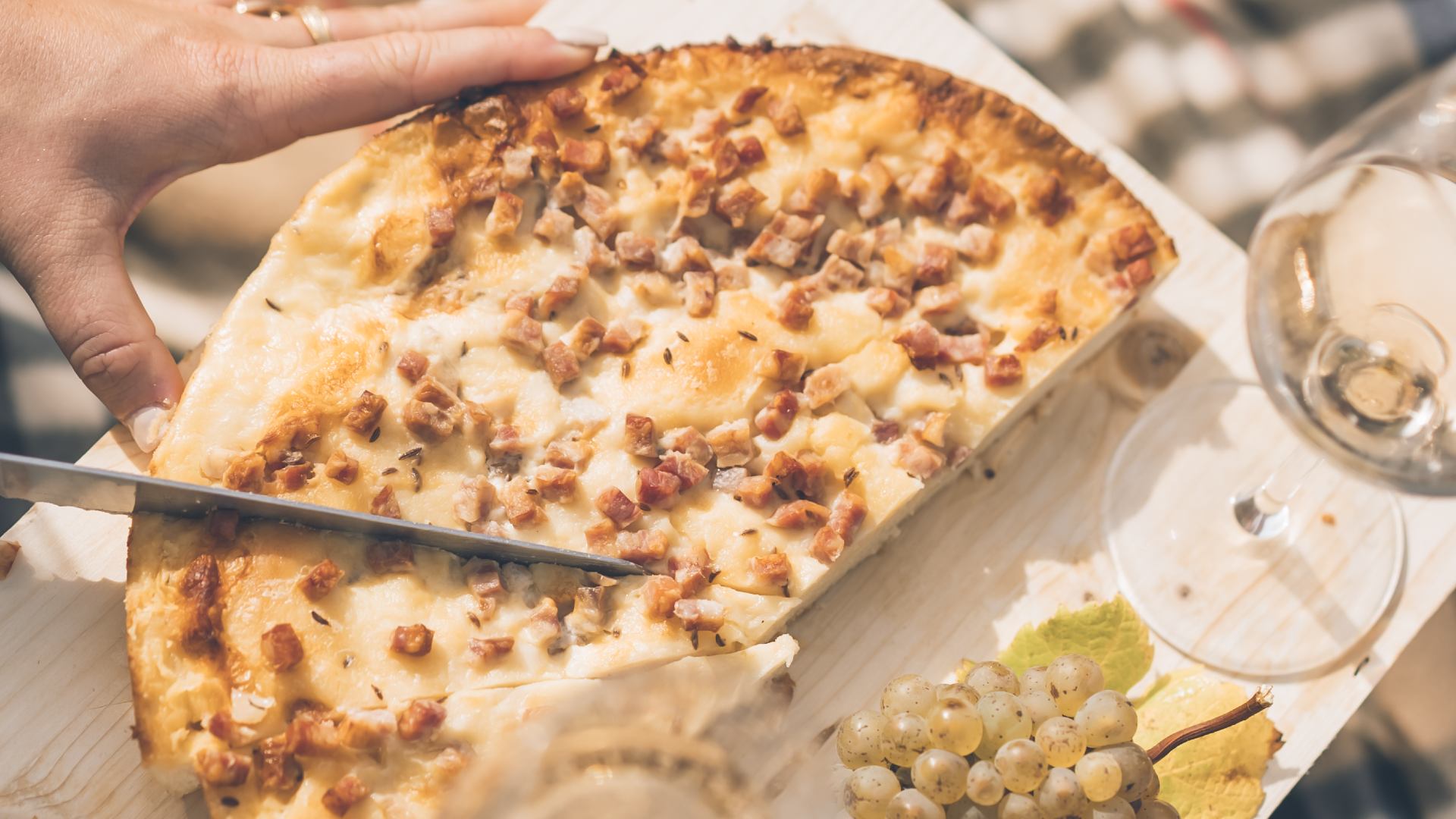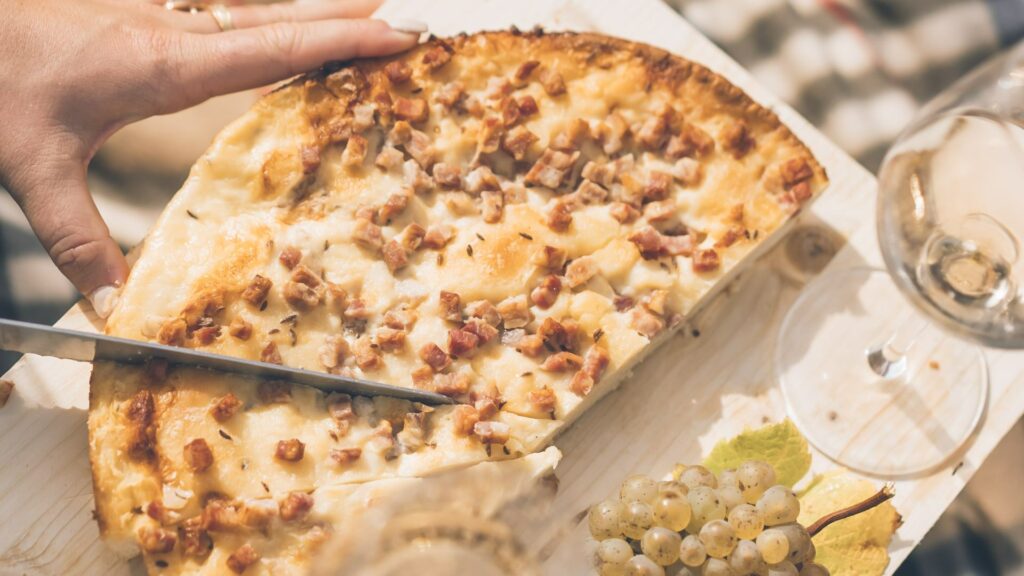 15:30
Vully cake with coffee
For a little snack in between, the Guillaume bakery in Sugiez invites you to make a last stop on your excursion. Here you can try the famous Vully cake in sweet or savoury form, which is another culinary speciality of the region.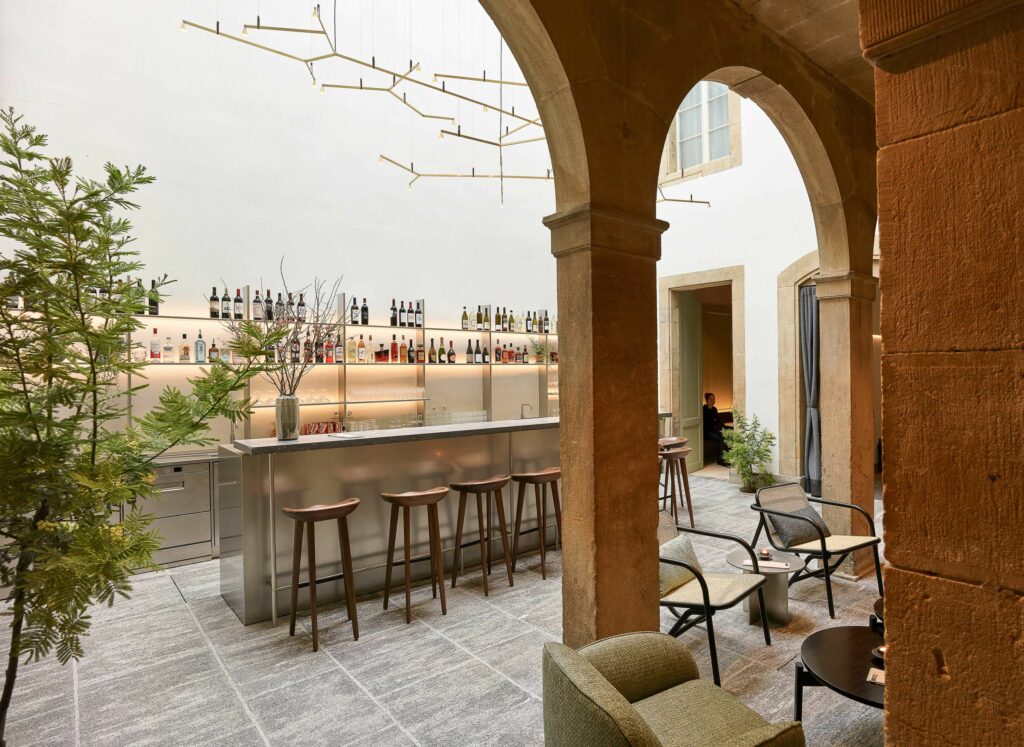 17:00
Time for an apéritif
A last stroll along the lakeside in Murten or a glass of Vully wine in the Muratum bar in the middle of the old town will bring your day trip to a relaxing end.