Order and download.
Your holiday in Schwarzsee – Senseland starts at home. Order our brochures and maps here and let yourself be convinced by the different offers. A stay in Schwarzsee is always worthwhile!
Simply download our brochures for inspiration. Of course, we will also be happy to send them to you by post.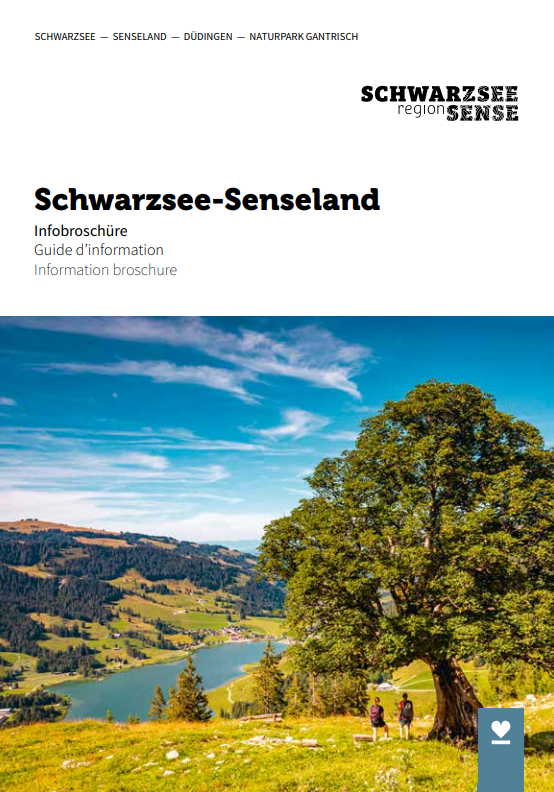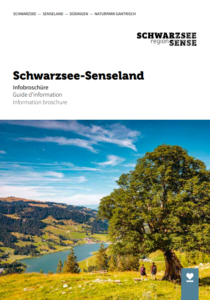 Offer brochure
Our offer brochure takes you on a journey of discovery into the diversity of experiences in Schwarzsee, with its natural beauty, the lake and the mountains. The brochure contains offers from the Sense disctrict and the Gantrisch Nature Park.
Whitch path
Experience the legends and fairy tales from the Schwarzsee-Senseland on the themed trail around the Schwarzsee. These are as popular as ever and are still being told to children today.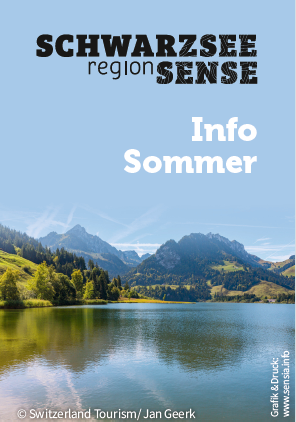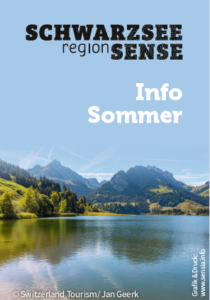 Info-Schwarzsee Summer
The Info-Schwarzsee Summer Brochure is a map of the destination Schwarzsee with hiking suggestions.
Info-Schwarzsee Winter
The Info-Schwarzsee Winter brochure is a map of the destination Schwarzsee with the slope map, snowshoe routes and winter hiking trails.
Kaisereggbahnen Summer
The 2-seater chairlift takes you to the Riggisalp. In addition to the magnificent view, you can experience, discover and enjoy many things.
Kaisereggbahnen Winter
The beautiful mountains offer numerous offers, slopes and hiking trails for your leisure activities.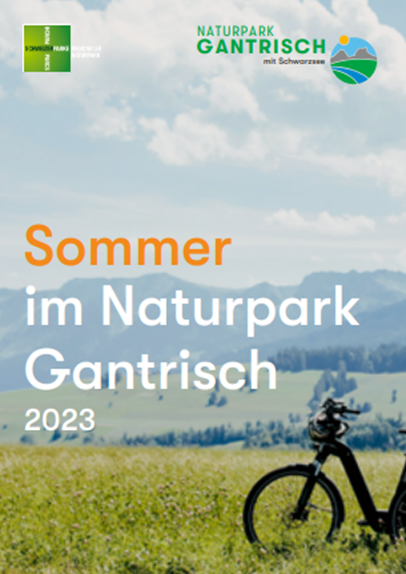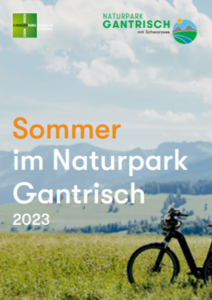 Nature Park Gantrisch Summer
The summer map is a map of the Nature Park Gantrisch with numerous hiking suggestions and excursion tips.
Nature Park Gantrisch Winter
Discover and experience the Nature Park Gantrisch in winter.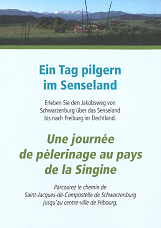 One day of pilgrimage in the Sense district
Only in German and French
Order here
"*" indicates required fields