La Gruyère by bike, mountain bike or e-bike, a unique experience to make the most of the region's panoramic views.
Discover the magnificent pre-Alpine landscapes through the strength of your legs, along one of the many routes dedicated to bikes, mountain bikes and e-bikes in La Gruyère. Enjoy also day trips that combine effort and comfort: Vitality and well-being, E-bike and fondue in Charmey or Meeting in an alpine restaurant.
And if you don't have enough equipment, there are several companies offering bike, mountain bike and e-bike hire.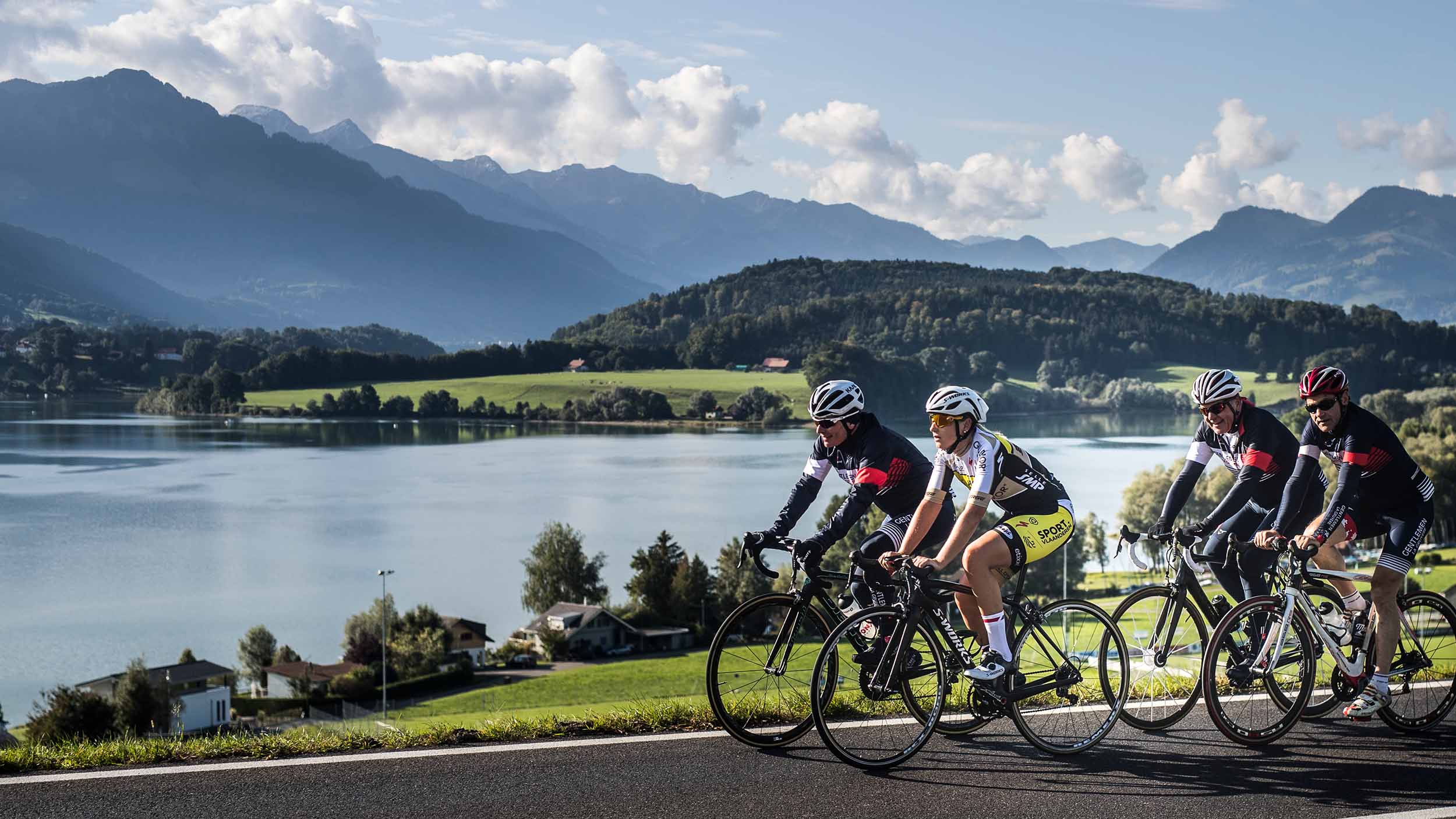 Cycling tours
©Wouter Roosenboom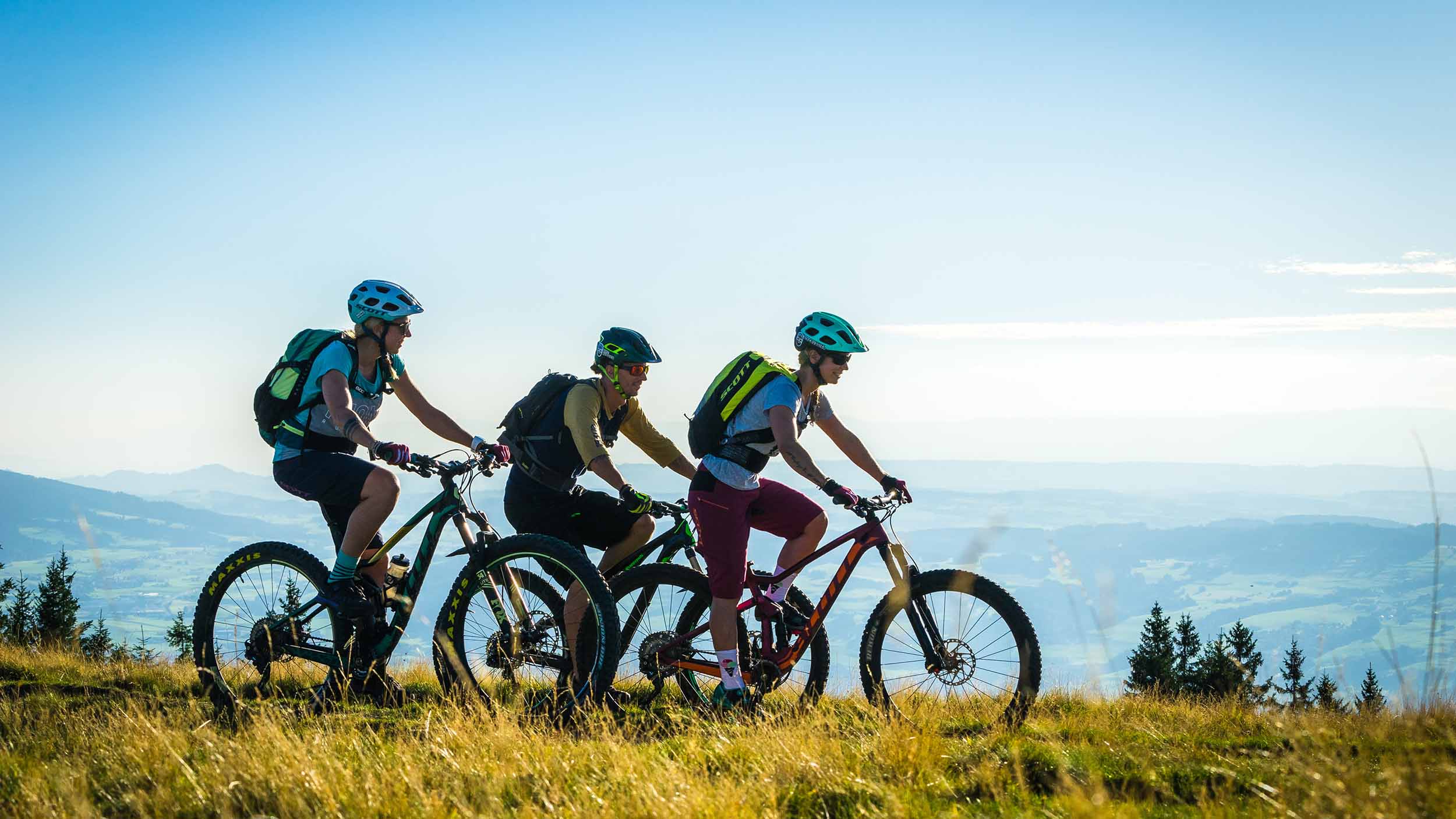 Mountain biking tours
©Outsideisfree.ch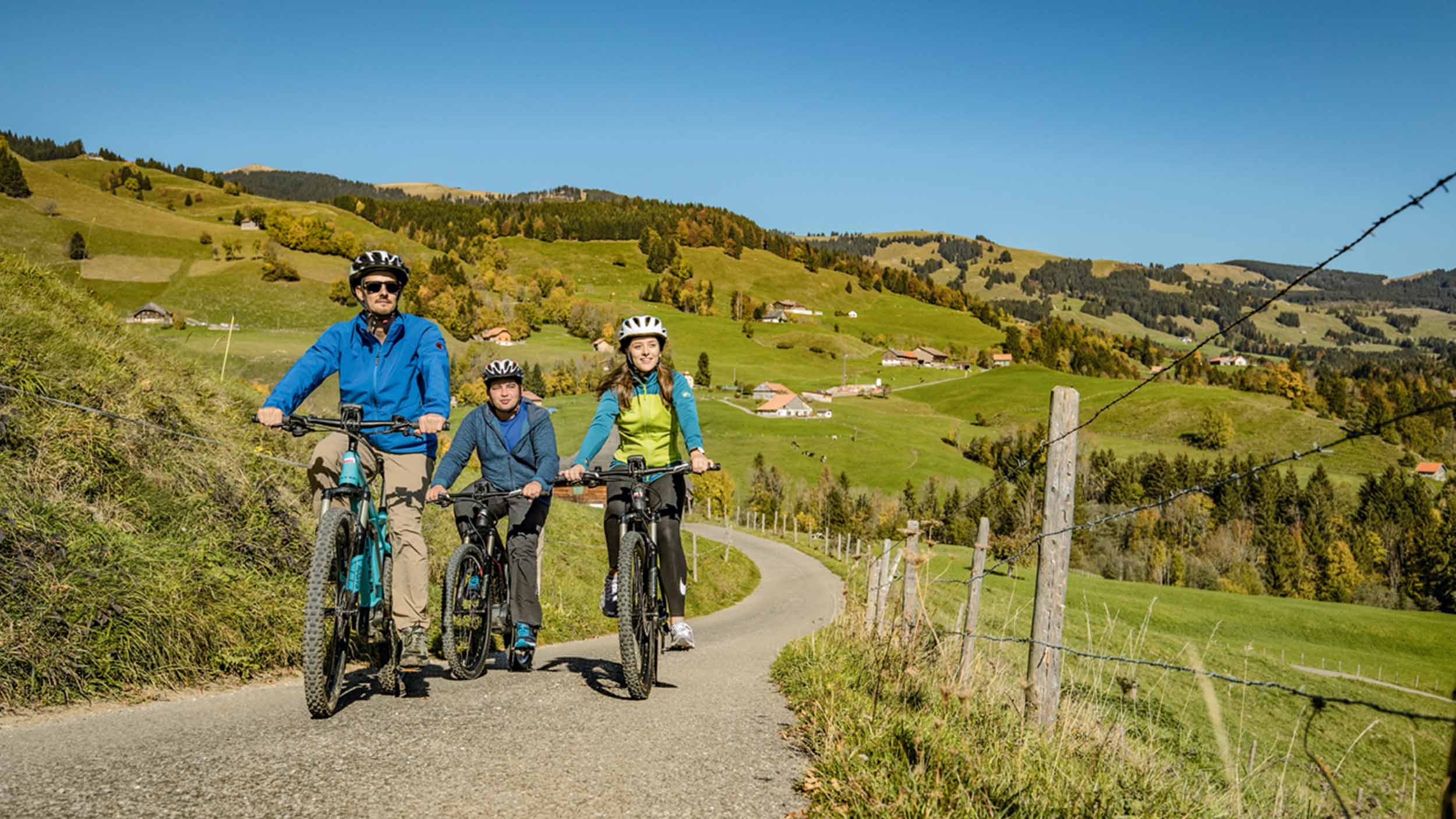 E-bike tours
©Tina Sturzenegger