Discover our brochures about La Gruyère région, for the organisation of your stay.
To discover our region and prepare your holiday, order our various brochures, such as our brochure with tourist information "Your holiday guide".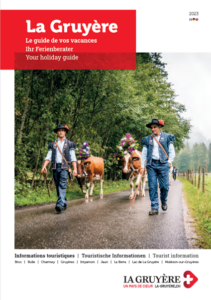 La Gruyère – Your holiday guide
General information about La Gruyère region: Places of interest, walking, sports and leisure, accommodation, restaurants, events, winter and our special packages.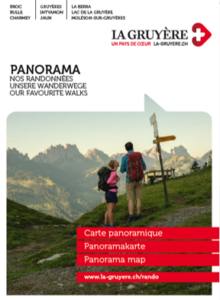 Panoramic map of the hikes in La Gruyere
This panoramic map includes all the main itineraries of the whole area La Gruyere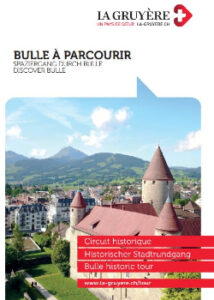 City center walk's brochure
Visit the historic city center of Bulle and admire its monuments, its curiosities, its squares, its parks and its panoramic views of the surrounding mountains.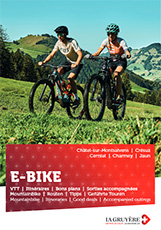 E-Bike
The new brochure "E-bike" suggests itineraries and good tips for mountain biking and E-bike. With its central map, this brochure fits easily into your backpack and accompanies you during your electric mountain bike rides.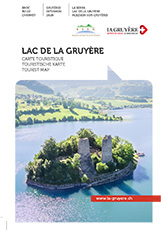 Lac de La Gruyère – Tourist informations
Discover the shores of the lake "Lac de la Gruyère", its hikes and pleasances with our map. This map is no longer printed. Please download it here.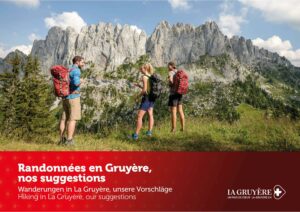 Hiking in La Gruyère – Our suggestions
Discover our hiking suggestions in the region of La Gruyère with a map and detailed information for each hike. In total 12 differents hikes are mentioned in this brochure.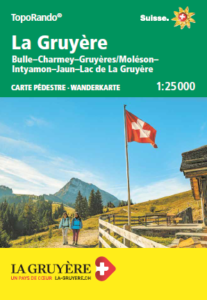 La Gruyère – Hiking map – CHF 26.10
A map on the scale of 1:25,000 with indications of the time required, and notes on bus stops, railway stations, mountain huts, places of interest, and so forth.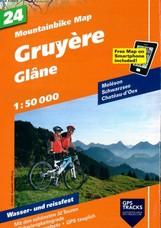 Mountainbike map Gruyère-Glâne – CHF 26.90
The map on the scale of 1:50,000 with 32 mountainbike tours in the Pre-Alps contains all the useful information.