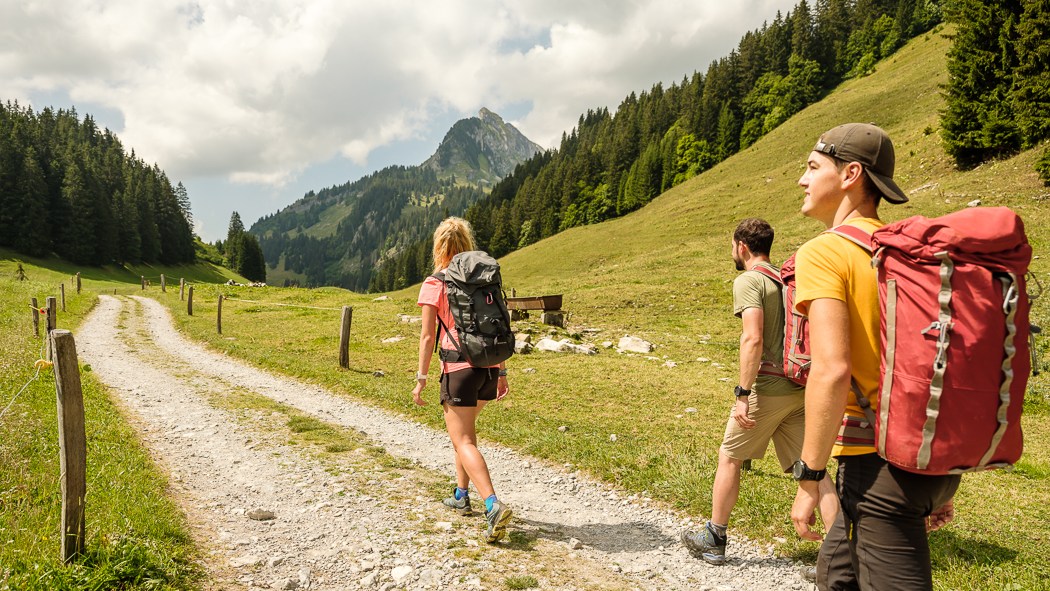 From September 10 to October 30, 2022, a new on-demand bus line will serve the Gros Mont valley from Charmey during weekends. The result of a collaboration between the Gruyère Pays-d'Enhaut Regional Nature Park, the Alpine Bus Association, the municipality of Val-de-Charmey, the State of Fribourg and Fribourg's Public Transports (TPF), this new public transport offer supports a more environmentally friendly leisure mobility. If the autumn test phase proves successful, the project could continue in the summer for a period of three years.
Timetable
Four journeys per day are planned, by reservation, on Saturdays and Sundays:
Bus stop "Charmey, village": 9:15 am, 10:15 am, 03:45 pm and 04:45 pm
Parking "Haut-du-Mont": 9:45 am, 10:45 am, 04:15 pm and 17:15 pm
Several other stops at trailheads will be served on request on the route.
Prices
Adults: CHF 10.-/ride
Children 6-15 years: CHF 5.-/ride
Children under 6 years: free
Reservations
Reservations are required, at least 2 hours before departure. The bus will not operate if no reservation is made.
Reservation can be made on the Alpine bus App.