We gladly send you our brochures for free: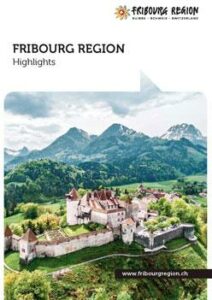 Highlights
Between mountains and lakes, the region's varied landscapes make you want to explore and set off on an adventure. This map regroups the highlights of the region of Fribourg in images.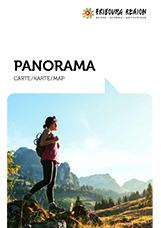 Panorama map
With the map of the region of Fribourg, you will be able to see at a glance the most interesting and scenic walking, bicycle and Mountain biking trails.
Guided hiking tours
Guided hikes organised by Fribourg Rando, the Fribourg hiking association, and the tourist offices of th region of Fribourg. A taste of adventure in summer and in winter for every level.
Brochures about our touristic regions: